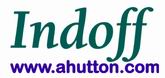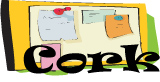 nationwide sales
860-632-2026
860-632-2028 Fax
ahutton@ahutton.com
Back to All Cork at => Tackable Products
4-page- General Brochure Natural cork
Underlayment Grade

One page Sheet with all info => Forbo Cork
Forbo Cork has all of the following features...
• Looks Fantastic see Displays.
• 15 Colors that go all the way through to burlap back
• Roll size approx. 90-95' in 4' or 6' wide by 1/4" thick
• Self healing surface -- Will not Warp or Crumble
• Soil resistant, washable surface.
• Tacks insert easily, are gripped firmly.
• Low light reflection - non-reflective
• Dimensionally stable all directions.
• Naturally inhibits bacterial growth.
• No toxins or harmful emissions.
• Meets ASTM E-84 and meets or exceeds MIL-C-15116-C, Type 1.
What is Forbo Cork ---
Forbo Cork is Environmentally Friendly and always looks like new. Forbo Bulletin Board Cork is made from pure natural ingredients that combine under heat and pressure to create a smooth, uniformly dense, suede-like surface of unsurpassed beauty and durability. Expanded range of 12 contemporary colors that go all the way through to the burlap backing. For some great application pictures see Cork Display units.

Forbo Cork is a 1/4" thick uni-colored linoleum with a self-healing surface that accepts pins and tacks. It is twice the density of natural cork and is widely used in educational and commercial applications. Made from cork, linseed oil, wood flour, pine resin, jute and pigments. We sell the Forbo Cork under the Tac-A-Cork name but it is exactly the same product distributed by Claridge as Claridge Cork, Walltalkers/RJF as Tac-Wall, Mark-a-Wall as Tac-a-Cork and Polyvision as Forbo Colored cork, or Marsh as Plas-cork. If ordered from us you will get genuine Forbo Cork. We pull from multiple distribution points so we are able to get you the colors you want in the quantity you want in the time frame you need.
***** Subject to Resale Discounts **** 1/10/2023 PRICE ADJUSTING-Read
All Full Rolls Are Based On 94 Ft Roll Sizes -
All Sizes Are Approximate. Actual Roll Size Is Determined At Time Of Shipping
Invoice is Based On Actual Amount Shipped (88-96 per roll) Not Amount Quoted at 94' and will be adjusted at time of shipment
Due to price of cut rolls 73 linear ft is same price as 95'-- so buy the full roll!
Please note even though cork must acclimate for 24 hours the material can still shrink up to 1/4"
Anything less then a full roll is subject to an $30 cut charge. Be sure of color because their is a substantial restocking charge. Ask for our full sample chart!
You can order less then a full roll it just has to be in full foot increments
Please note that the cork does have a natural off gassing from the Linseed Oil
and with ventilation the off gassing will eventually dissipate.
Acoustic Sound Deadening ...
forbo-cork-NRC
Adhesives to use ...
New L-910W is replacing L-910
info on buying see Glue/adhesive
Alternates...
Maprails
Rubber-Tak Recycled Alternate Cork
Back Picture of back and sides
Bulletin Boards...
Cabinet Style =>Bulletin Index
Open => see framed Cork Boards
Caulk - Caulks
Cleaning Instructions
Instructions
Closeouts and Discontinued Colors..
Discontinued Stock
Colors available...
Colors
Concrete Walls and Forbo...
Concrete Wall Installation
Crossover Chart between Brands..
Crossover or bottom of page
Dart Boards... info on cork
Dye Lots... 4/2022 not make that way anymore
Holding of Dye Lots
What is a Dye Lot
FAQ's on Cork....
Cork FAQ's -
Finishing edges and mistakes....
Colored Caulking Alum Trim
Fire Rating Main info
Fire ASTM E 84 About Ratings
Freight Damage to Cork...
SEE - Cork damage
Freight rules as pages to order form
Framed Cork Boards....
Poly-12
AARCO
Framed
J-Trim direct onto the Wall
Homeowners - see buying info
Installation....
Installation manuals & tips
Overview => Install
Seaming
Dye lots color Mismatch's
Cork 12 pages
Factory installation guide
Tips on Wall Installation
Drying Room Yellowing
Concrete Wall Installation
Glue/adhesive
Installation Videos 4 are below
best Single One Two Three
Tools - see Tools Index
Installers...
Colored Cork Installers by city state
J-trim see J-trim
LEED information
Colored cork
Natural cork
Manufacturer Literature....
Polyvision Forbo
Tac-a-Cork by Mark-A-Wall
Claridge page 30 by Claridge
Mounted on Panels not framed.....
on panels see 30
MSDS Sheets.....
MSDS Sheets
Ordering.... Roll order details
Holding Rolls of Cork
Ordering in general
order-form for Cork
Overtocks and Specials
mobile phone pagelink!
Panels
Large Panels
for small pieces see Tiles
Pictures of Jobs....
Display units Wall Units-Proximity
Martha Stewart Living Magazine feb-2008
Prices.... Roll details
Pricing Examples
$18.00 packaging charge on all partial rolls
Rolls and Roll Lengths......
Order details
Holding Rolls of Cork
Samples.....
How to Get
Seams -- all Seaming
also see Trim and Caulk

Shipping.....
Weights & Boxes & UPS
Roll Packaging
Sizes Available ......
Sizes 48" and 72" wide by up to 95'
You can order any 1' increment
Specials and Closeouts......
SPECIALS
Small Returned pieces for sale
Specifications......
Tac-a-Cork Wall specs
Tac-a-Cork- Shipping / Cutting / Size info
Forbo back of chart info
Summary of Colored cork 1-page..
Forbo Cork
Tac-A-Cork same as Forbo
Tackable Surfaces others
Tiles of Cork
Tiles 12" x 12" or less
for large pieces see Panels
Tools for installing Cork
Tools Index
Trim - for Cork
See Cork Trim J-Trim
Uses of cork....
Uses of Colored Tackable Cork Wall Covering.
Returns - see misordered stock
Small Returned pieces for sale
RESTOCKING charges apply
Videos....
forbo One Two Three
Warranty.....
Waranty => 5 year limited warranty
Wall to Wall Installation Options
Yellowing or Ambering
see Drying Room Yellowing