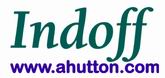 Indoff - nationwide sales
860-632-2026
860-632-2028 Fax
ahutton@ahutton.com

for complete boards with frames see
Bulletin Index

Tac-a-Cork Bulletin board Wall covering
-A Uni-colored Linoleum/cork Wallcovering

for detailed specs see
Tac-a-Cork-Wall specs
back to main
Tackable Wall Index
A Communication Surface That Makes People Take Notice!
This tackable, durable, washable floor-to-ceiling and wall-to-wall communication surface is the perfect alternative to boring bulletin boards or dark cork wall tiles that crumble, deteriorate, and destroy wall surfaces. Tac-a-Cork is a colorful linoleum/cork wallcovering that quickly, easily, and economically turns walls, doors, partitions, panels, and room dividers into decorative and functional spaces. It comes in 12 non-reflective decorator colors and it is as practical as it is beautiful. Self-healing Tac-a-Cork is exceptionally resilient. It resists cracking, drying, or peeling, and the washable surface continues to look new even after years of use. Composed almost exclusively of natural, environmentally-sensitive raw materials, Tac-a-Cork is bio-degradable, hygienic, and inhibits the growth of bacteria. Comes in flexible rolls; calendered to a smooth-finish onto jute (burlap) backing for excellent adhesion and dimensional stability.


1/4" thick by 48" wide is $23.00 list per linear ft -Minimum Order Size Is 3'
72" wide available call for price & lead time (custom order from overseas)
See Cut-Info Page
Don't forget to buy our adhesive especially for wall applications!!!!