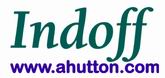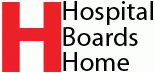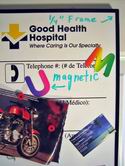 Amazing print and color quality from digital printing via die-sublimation
Our newest magnetic dry erase material that challenges the long term dominance of ceramic steel. Our customers are amazed at the performance obtainable in a magnetic dry erase board at 1/2 the cost.
Even more astounding is the the price when we print it and install a plastic frame and corrugated or foam back. Our printed & framed MarkaSteel-MG boards as shown on the left are a value that can't be touched.
Indoff - selling Nationwide
860-632-2026
860-632-2028 Fax
ahutton@ahutton.com
Aluminum
We now have Printed CGWA Aluminum in dry Erase- no frame needed
Colors
Pantones
Black for fluorescent markers
Custom Sizes
Cutting of standard blanks
Special Sizes and Trimming Dimensions
Cutting of MarkaSteel from SC warehouse
Customers besides Hospitals see Customers
Cleaning and Warranty
if surface is damaged
film to cover damaged boards
DaPlus film to extend life
Hospital Boards Full Index
Installation Methods
Double Sided Tape
plastic framed boards
Aluminum Framed
Peel and stick Resurfacing Skins
Pits ins surface => same as Pot-Outs & More about
pop-outs MarkaSteel surface specs before printing
Pricing
See Skin Repacks 47" x 47"

Printed 8.5x11-Index
9" x 12" 12" x 18" 18" x24" 24" x 24" 24" x 36"
Cork Comb-24x36 36" x 36"
36" x 48" 48x48"
48"x72" & Main => 48" x 72" 48" x 96"
mixed sizes
very large amounts and coils
Mag-3 included sizes are 18" x 18", 18" x 24", 24" x 24", 30" x 30", 24" x 36", 24" x 28", 36" x 36", 36" x 48", 48" x 48", 36" x 60"
Radiused Corners-2" radius cuts on skins
24"x36" and less $8/skin
36"x36" and bigger $16/ per skin
Samples - raw printed and framed
Shearing - get a blank cut to a custom size
Price below is per cut based on blank
for either printed or blank in low volume
12x18 $3, 18x24 $4, 24x36 $4,
36x48 $6, 48x60 $6, 48x72 $6,
48x96 $10
Sizes - Index sizes all materials
Specifications
Printed and Framed Details
general specifications
Testing results on MarkaSteel-MG
MarkaSteel-MG framed board Specs
Two sided
cannot be made two sided- you can put DryApWall on uncoated side