Expo Markers it will take
84001 Sanford Expo that are 7/16" diameter
Imprinting - Custom imprinting available
Imprinting
Mounting
Mounting - see mounting to right
Orientation for markers should be horizontal

Refills -
Recommend changing every 2 weeks
Special scents available see imprint page
This Pen cleaner attaches by an included Pressure Sensitive pad to our steel hospital boards.
This will be permanent and may harm the DaPlus film if pulled off. We will supply for free a pressure sensitive magnetic strip so the Cleanpen will not damage film. The magnetic strip is 1.25" x 1"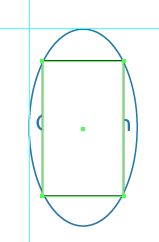 FAQ's
Is pen or marker wet?
There is a cool, clean moist feeling to removed pens and markers along with a great scent.
Once the pen barrel dries the surface really feels "squeaky clean"
Besides the 2 week time how will I know Refill needs replacement.
Insertion will start to get harder, pen will be dry, and insertion will make a dry sponge sound.