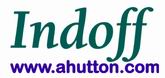 Indoff - offices nationwide
860-632-2026
860-632-2028 Fax
ahutton@ahutton.com
LCS-II Fact Sheet or #75
LCS-II Porcelain Enamel Steel Specification:
The surface of the cold rolled steel, specially processed for temperatures used in coating porcelain on steel, is pre-cleaned to ensure bond between the steel and the porcelain surface. After pre-cleaning, during a 3-coat process, both steel surfaces receive a ground coat of porcelain enamel. Then, a color cover coat of porcelain is applied to one surface of the ground coat and is fusion bonded to the steel substrate at a temperature necessary to reduce steel and porcelain stresses, but no less than 1200 degrees F. LCS-II, with low gloss, can be used as a projection surface.
Life of Building Guarantee
Under normal usage and maintenance, and when installed in accordance with Claridge instructions and recommendations, Claridge LCS-II porcelain enamel steel markerboard writing surfaces are guaranteed for the life of the building. Guarantee covers replacement of defective boards but does not include cost of removal or reinstallation.
• Writes easily
• Erases cleanly (dry-erase)
• Low gloss
• Can be used as a projection surface
• Minimal "hot spot"
• Magnetic
• Colorfast
• Highly scratch and stain resistant
• Long-wearing surface
• Smooth, velvety touch