Special - Sale of "In-Stock" Multimedia Lecterns
VanSan Corporation has current stock of a quantity of three (3) President Series Lecterns as pictured below:
These Lecterns have the following features:
Custom Cherry Finish on Walnut
Cutout for Touch Panel (Crestron Model 4500)
Keyboard drawer (locking)
Sliding Document Camera Drawer (locking)
Rack Rails in lower section
Locking Front Access Doors
Locking Rear Pocket Doors
Extra Shelf
Casters
Microphone cutout & floor box cutout
Light & Clock/Timer included
Available immediately for $5,978 Net per unit! From Stock, ready to ship!!!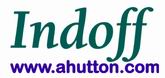 Indoff - offices nationwide
all items drop shipped from MFG
860-632-2026
860-632-2028 Fax
ahutton@ahutton.com