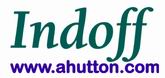 Indoff - offices nationwide
all items drop shipped from MFG
860-632-2026
860-632-2028 Fax
ahutton@ahutton.com
We specialize in Rigid Printed Graphic Panels. All our Products are dry erase but items are often bought due to price, clean ability (the dry erase surface allows full cleaning with Windex isopropyl alcohol and soap and water.

The the pricing is very competitive and we win out over many 4 color screen print applications.

we print at 720 DPI and there is no limitation or extra cost for full CMYK color.

Sizes in single pieces up to 48" x 96"
we DO NOT LAMINATE over a paper or vinyl image as many others do. Our method is far superior in that we actually convert our great dry erase surface into a graphic surface via die-sublimation.
Sample available of our materials.

Just remember they are all on rigid substrates such as steel, aluminum, MDF, hardboard, fiberglass, and phenolic