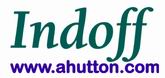 Home to

Indoff - Selling Nationwide
Cromwell, CT 06416
860-632-2026
860-632-2028 Fax
ahutton@ahutton.com
Egan VersaBoard
...designed to work with you where you work. Lightweight, versatile, projection surface and guaranteed to clean. They also easily switch from one mount system to another by simply swapping corners.
Easy Reconfiguration
Removable corner blocks create amazing versatility. Quickly switch to Wall Mount, Track Mount, System Mount, Edge Mount or even Glass Mount. This Edge Mounted VersaBoard can quickly be re-configured to hang from an Egan VersaTrack, mount directly to a wall or atop a panel system. The choice is yours.
New Technology... Egan VersaBoard
This high-quality, dry-erase surface cleans so beautifully, it even withstands the accidental use of permanent markers. EganEVS provides a low glare factor that creates an ideal projection surface. The brilliant white surface also provides excellent contrast for the ultimate in clarity when used as a whiteboard. These inexpensive whiteboards are a unique offering for any training, presenting or brainstorming activities.
EganEVS
...the revolutionary, non-metallic surface, and the aerospace-style honeycomb core are the key to the outstanding characteristics of the Egan VersaBoard.
VersaBoard 36" x 48", 26" 36", 48" x 60"
No matter how you hang it - wide or long (portrait or landscape), front or back (yes it's two-sided) - this whiteboard is extremely versatile. Egan VersaBoard hangs anywhere: on the wall, on a track, in your cubicle, on a ledge, on a file cabinet... it even mounts on glass.
Extremely Clean
Egan VersaBoard cleans so well, it can even withstand the accidental use of permanent markers. The innovative Egan Cloth eliminates ghosting and makes dry-erase dust a thing of the past.