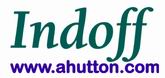 Indoff - offices nationwide
all items drop shipped from MFG
860-632-2026
860-632-2028 Fax
ahutton@ahutton.com
.025 Aluminum (non-magnetic) approx 1.48 lbs each
with A full 4-color image printed on its white dry erase surface.
Corners will be rounded and there will be four 1/8" mounting holes
These are more than a steel blank but do not need a frame!
Index for Custom Graphic Whiteboard - Alunimun
Some Size options that have been quoted below and dies are made for.
there may be a $500 die charge for a new size
Also Available are Indentations so if you have a beer bottle it would have some shape to it!