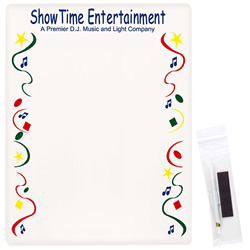 Mir-15-1
15 point very thin and flexible
with one color screen printing
Mir-15-3
3 color Screen print price
28 point very thin and flexible
with one color screen printing
offset not available
Mir-28-1
28 point very thin and flexible
with one color screen printing
offset not available unless > 10K
Mir-28-3
3 color Screen print price
28 point very thin and flexible
with one color screen printing
offset not available
Mir-28-O
4 color offset on 10k + orders
All the Mir Series above are 8.5x11 only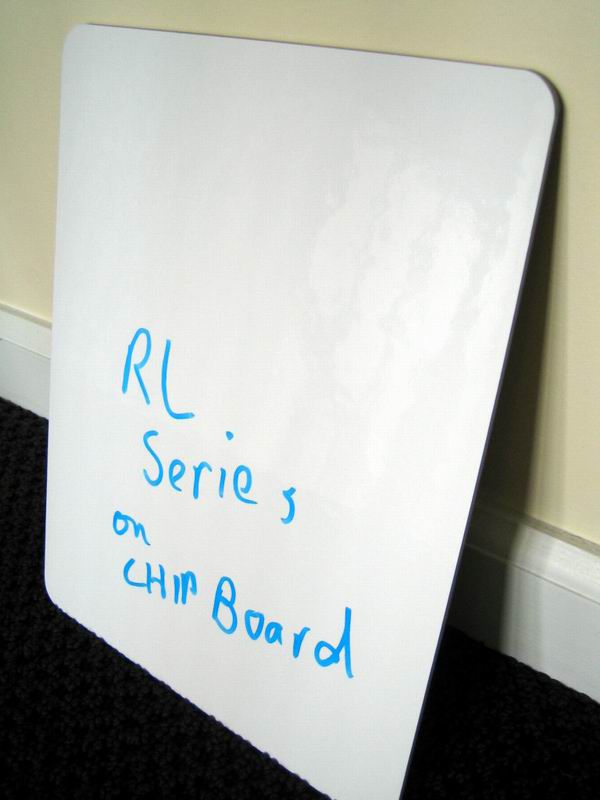 RL-50
on 50 point Chipboard
RL-100-D
100 pt Chipboard RL-series
die cut chipboard digitally printed
full 4-color litho or digital
RL-STY-O
Same as above RL Series except on stiff Styrene. Very Stiff ans still thin
RL-Foam-O
Same as above RL Series except on Foamcore-
This is great for bigger boards in the 18 x 24 or 2' x 3' range due to price and stiffness

HBR
These quality 1/8" hardboard die sub printed very nice long lasting units that are on clipboard type material. Great for extended hand held use or can be wall mounted.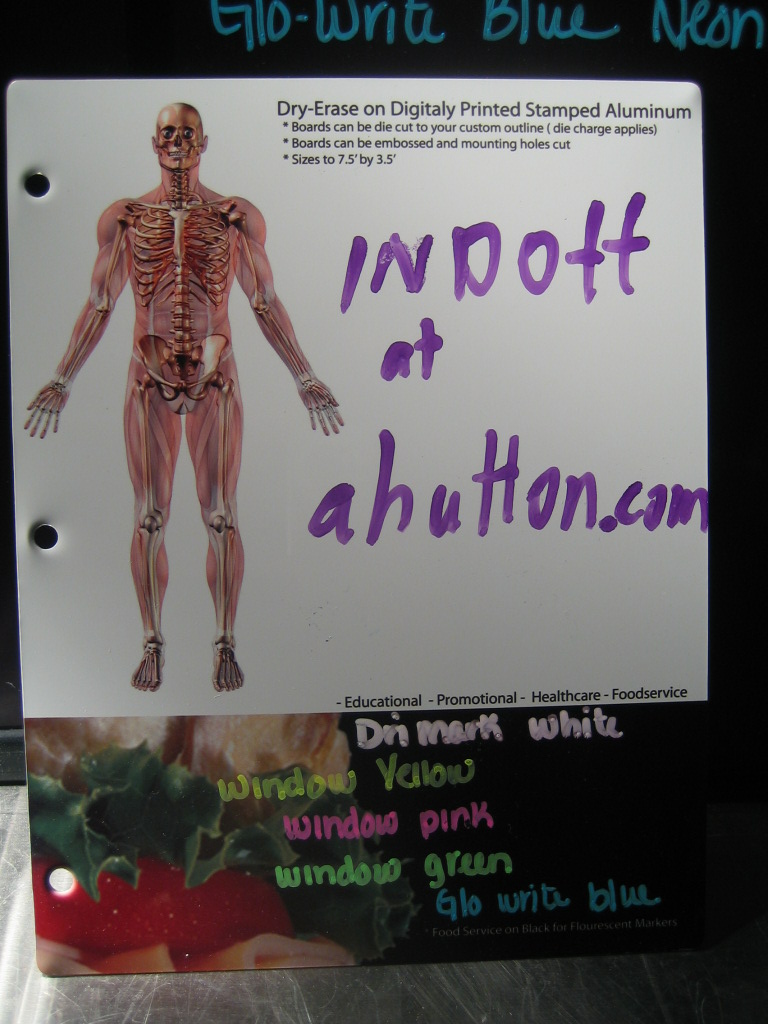 CGWA-S
is sheared with square corners
CGWS-D
is die cut from at custom made $400 die that is unique to every size. Corners are rounded.

These aluminum boards are digitally printed at 720 DPI
PMB model
SA 6/06
one color screen printing only
only one size available 8" x 11"
Pen, clip, and magnet set included

Don't forget to see your magnetic options such as 9x12 framed MarkaSteel MG boards at 9x12
Skins now available with 2" radius cuts- OK to hand hold now!